The master's degree programs
We now offer a range of 17 master's degree programs, including the international joint degree with the Georgia Institute of Technology in Atlanta (USA).
The various master's degree programs cover a wide range of specialization subjects with current, industry-related focal points that can be combined individually and provide in-depth technical expertise. Thanks to many practical teaching units, an industrial internship lasting several months and external lecturers from companies, our students are close to the needs and topics of industry. Students also often use the opportunity to deal with mechanical engineering challenges in companies as part of their final theses.
Excellent career opportunities
From university to start-up
As experts with a high level of practical know-how, a wide variety of career paths open up for our graduates - whether in terms of a PhD at Stuttgart Mechanical Engineering, e.g. also in cooperation with one of our numerous industrial or research partners, or a responsible position in a wide variety of industries. Thanks to our close contacts and cooperation with companies, the career prospects are excellent. In addition, there is a thriving start-up scene in Stuttgart, which the University of Stuttgart actively promotes through the Technology Transfer Initiative - over 550 start-ups have been able to get off the ground thanks to this support in recent decades.
Guidance during your studies
Competent advisors are available to our students for various concerns during their daily study routine. The Mechanical Engineering Center is a central contact point for mechanical engineering in Stuttgart. It provides general advice on all of our courses of study and supports students with questions regarding the organization of examinations and changing courses of study. Our International Service Point (ISP) provides advice on studying abroad. The study program management is responsible for coordinative and organizational matters of a study program and answers concerns about the study organization or structure. For subject-specific matters, our subject advisors are there to help. In addition, the Student Counceling Center (ZSB) of the University of Stuttgart provides our students with an independent advisory service.
News from Stuttgarter Maschinenbau
Team of the Mechanical Engineering Center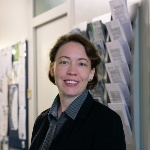 Christine dos Santos Costa
Dipl.-Ing.
Leiterin Studienbüro Maschinenbau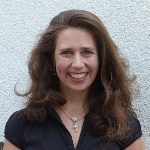 Esmeralda Compagna
M.A.
Coordinator International Service Point