Shaping the Future Together
Our broad range of courses enables effective, in-depth preparation for the diverse requirements you will encounter in your professional life as an engineer. With us, you will lay a solid foundation for your professional career in a constantly changing technological world.
At Stuttgarter Maschinenbau, you can choose from 9 Bachelor's (B.Sc.) and 15 Master's (M.Sc.) degree programs. The range is supplemented by a minor in the Bachelor of Arts and two Master's programs for in-service training.
Continuous research in our modern laboratories and workshops, as well as cooperation with partners from industry, flow into teaching and enable interdisciplinary training. Whether on the globally unique 3D printing process or autonomous robots - in our modern laboratories we research innovative solutions for tomorrow.
Studying at Stuttgarter Maschinenbau
Our graduates are in demand in the economy and find attractive jobs. This is a key indicator of the success of our teaching. The basis of our future-oriented teaching is top performance in research and technology transfer.
Team of the Mechanical Engineering Center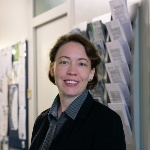 Christine dos Santos Costa
Dipl.-Ing.
Leiterin Studienbüro Maschinenbau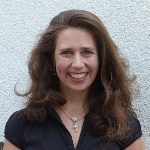 Esmeralda Compagna
M.A.
Coordinator International Service Point